Heading from Valparaiso to Mendoza was our first long bus trip, and I really wasn't looking forward to it. I'm not a good bus traveller at the best of times, but our trip from Calafate to Puerto Natales was fine, so hopefully I would be fine for this too. The trip certainly put it to the test with something like 30 hairpin corners as we came up from Chile towards the border with Argentina. I think the saving grace was watching Game of Thrones on the iPad to keep me occupied and I completed the journey in a much better state than I expected.
After enjoying the cool ocean air of Valparaiso, Mendoza was stinking hot. Even our room felt like an oven that we never managed to cool down. Luckily it was a dry heat, so a bit of breeze or some shade would cool you slightly. This was particularly beneficial as we cycled around different wineries on our wine tour.
Our wine tour started at a very small winery, Archaval Ferrer, that specialised in low yield grapes for their wines, 3 vines per bottle compared to the normal 1 vine per bottle. This occurred by accident when they started in 1999 when they revived an abandoned vineyard. Needless to say their wines were lovely, but so were the prices, actually they were more similar to New Zealand winery prices than the wine prices we had experienced in Argentina so far.
We next rode to the complete opposite spectrum winery, Norton, which has 12,300 hectares of vines. It was a very slick set up, but they provided the best winery tour I've ever experienced. As our guide explained the history of the winery we enjoyed a glass of Merlot rosé sitting under a willow tree. The tour then took us through the winery and we were able to taste wine straight from the fermenter, then after it had been oaked for 10 months and then finally as it would be when sent out to market. It was amazing tasting the difference between the different stages and how the alcohol mellowed as it aged longer. There was so much history here and it was interesting to see how they had changed and how they incorporate the old parts with their modern methods.
Our next stop was our winery lunch at Dominio del Plata, which is owned by the first female winemaker in Mendoza. It was a set menu three course lunch with the wine tasting as part of your lunch. The food was fantastic finishing with an amazing Queso y dulce (cheese & sweet) dessert, which was so much better than a cheese selection. We tried a number of wines including torrontes, which is only made in Argentina, and Malbec, which is the grape they use the most in Mendoza. They were all lovely wines and finishing with a late harvest torrontes was a great finish to our bike/winery tour.
We weren't quite finished with wine for the day as we headed to the Vines of Mendoza, which is a wine bar in Mendoza town where you can sit at the bar enjoying different glasses of wine or you can book in for a wine tasting. There are different tasting options, but we didn't want just red or just malbecs so we opted for the blind tasting, and it was brilliant. Our ability to identify the wines was limited by the fact that there were a few that we had never even heard of before. The waitress (for want of a better word) explained about the different wines after we had tasted them and provided us with a great variety of styles of wine, it was a fabulous way to try different wines.
There were a number of recommended restaurants in Mendoza and we thoroughly enjoyed our dinner at Azafran restaurant that has the most amazing wine selection, but no wine menu, so you just get advice from the sommerlier. One thing we didn't expect there was entertainment, but due to a US tour group, we managed to even get a show. I did feel sorry for the people in the group that were trying to ease the situation, but it was hard to ignore and did keep us entertained.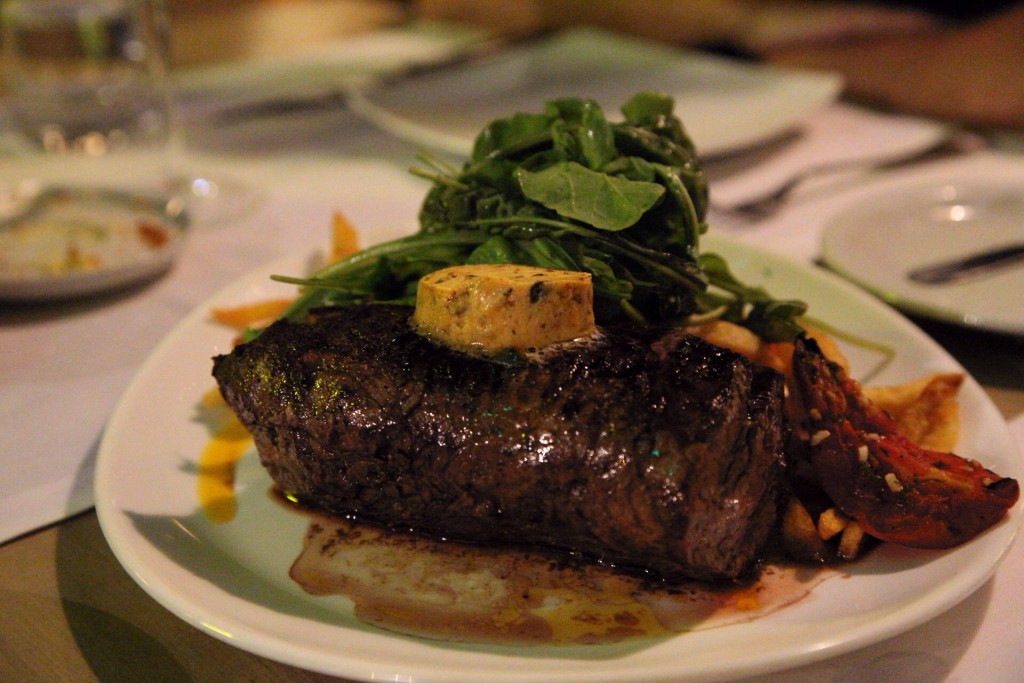 Maria Antoinetta was another recommended restaurant and it wasn't too far from our hotel, but we never really had the best experiences there. Our dinner we had to have in an hour, but that was our choice, but when we went for lunch on the day we were leaving it took over two and a half hours for our steak sandwiches. It was still a nice place and I would probably give it another go, but probably book first.
It was a very quick stay of a couple of days in Mendoza and many people we spoke to were there for a couple of weeks at least, so I'm sure it is somewhere we could spend a lot more time.