Quito was the last stop of our South American odyssey, there were other Latin America travels to come, but no longer as the 'tres hermanas'. We had contrasting reports of Quito, some saying it was the city they felt least safe in, while others found it completely fine, but even the locals said that we must catch taxis after dark. So with just being careful and following suggestions we felt no less safe here than anywhere else in South America.
Even though the Amazon had felt cold for what you would expect in the Amazon, Quito was freezing. After arriving from the airport we had a guided tour of the city hoping to see some great views and interesting places. The weather certainly wasn't going along with the plan and it poured with rain. Not only was the view over the city from Panecillo limited, but the walk through the restored old town was more of a sprint so we missed many of the interesting aspects. Our guide, Angel, was also concerned about safety in the city, having just been pick pocketed the day previously, offering further advice on how to be safe. As with all South American cities they had their Plaza de la Independencia surrounded by official government buildings and yet more churches to visit. We were all feeling somewhat jaded about churches, but the Iglesia de la Compañia de Jesus was stunning with all of it's gleaming gold and baroque and moorish elements. There were other churches, but they paled in comparison.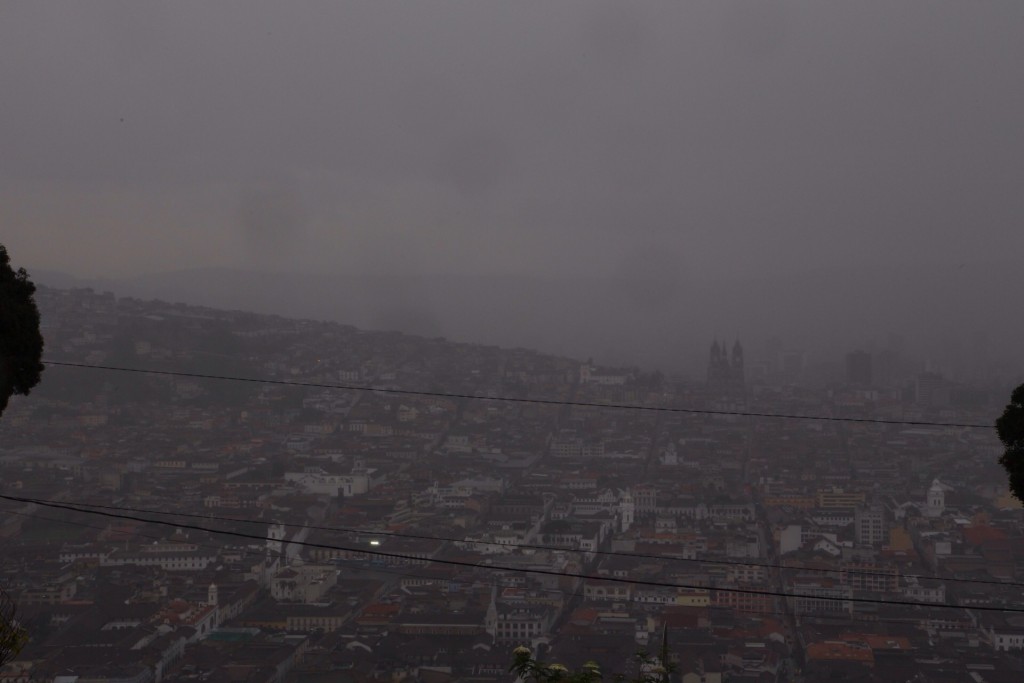 While in the Galápagos we were told that we really shouldn't miss La Capilla del Hombre, The Chapel of Man. Oswaldo Guayasamín had created this amazing space to hold artworks as a reference to the suffering of man, particularly the indigenous poor of South America. Many of the pieces linked back to what we had seen during our travels, with the unfinished artwork in the dome reflecting the suffering in the mines of Potosi. It was a massive space buried deep into the ground and a thunderstorm overhead enhanced the eerie atmosphere as you reflected on Guayasamín's work. We didn't even make it to the Guayasamín museum next door, we almost felt it would detract from our Capilla del Hombre experience, plus we ran out of time.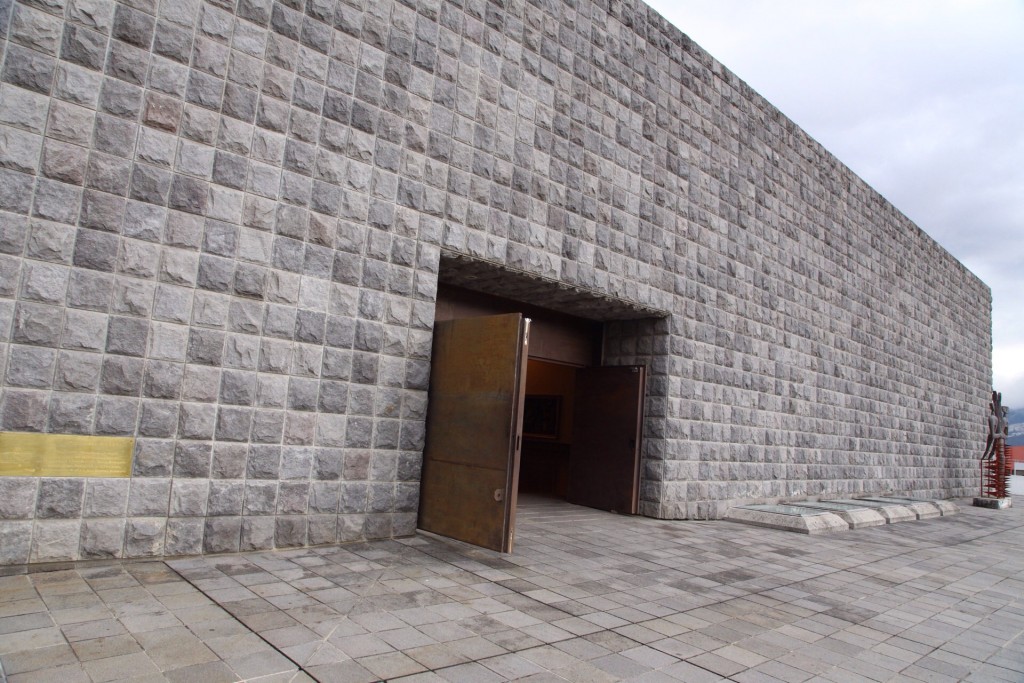 We had a spare day to do as we pleased and considered heading out to the Inti Nuang museum at the equator. The interesting thing here is that when the French Judaic mission marked the equatorial line in 1785, they were out by 185m, but a pre Incan tribe managed to mark it correctly long before that. Given our aversion to catching taxis and the fact that we had sailed over the equator many times while in the Galápagos, we opted to take a walk to the botanical gardens. The gardens were full of plants and flowers from all around the world, including New Zealand. There were a couple of specific houses of plants, the carnivorous plant house and the orchid house. Carnivorous plants had a number of techniques to trap their meal, but as intriguing as they were the Orchid house was where we spent the most time, so many colours, shapes and sizes, so many photos to take.
As always, our key activity in a city was to search out good food. We had recommendations from the hotel, trip advisor and the Lonely Planet. We usually like to walk to restaurants, but given the advice we were receiving we knew we would have to taxi, but we still tried to stay relatively close to the hotel and opted for lunch if further afield. Zazu came highly recommended and was a great place for a last stunning dinner in South America. The tasting menu had a good variety of flavours and wasn't too much food, while the wine options were a good celebration of everything we had experienced. Service was friendly and they fitted us in at last notice. Even though we had to get a taxi there, it was well worth it. For our final South American lunch we ended up at an oriental inspired restaurant, Zao. They had great cocktails and more great food, it was nice to have the lighter Asian flavours of Japan for a change. As a bunch of Kiwis we were particularly impressed when we walked in and they were playing music from a New Zealand band, Recloose. There were a number of recommended Ecuadorian restaurants including Hasta La Vuelta Señor, whose name came from a fantastic story about a monk who kept sneaking out of the monastery in search of ladies. The food was very basic but also very good. Fried Bananas was also a great local option, but we were glad we went for lunch rather than dinner because the street it was on didn't feel that safe and I don't think they even thought it was very safe as you had to be buzzed in. Achiote was our other local cuisine restaurant, it was close enough and on a well enough lit street to feel safe walking. They served us the best Heart of Palm dish I have had and the rest of the food, even though not quite as outstanding, was pretty good too. We could have kept going finding other interesting places to eat, but we were in no need of more food.
It really felt like things were winding down for our trip, even though we still had another 2 months to go. Our itinerary that had been worked out by Gary at Latin Links was over and everything we had hoped to do was complete. We only had one cancelled flight of the many we caught and only a few lost possessions. Everything had been amazing and we couldn't have achieved everything we wanted or enjoyed the odd surprises without Gary's help, it certainly made the three months easier. Things were now changing, we would still be in Latin America for almost another month and we would be picking up an extra traveller, our mother.
South America had been phenomenal, I'd love to return everywhere. The people had been fabulous and the experiences had been extraordinary. It was certainly a once in a lifetime experience.